Happy Math & Music Monday!
Wow, it's crazy to think that about this time last year, we didn't know it, but everything was on the verge of shutting down, being canceled, and we would soon be told to stay at home. I remember having a conversation with my friend about what was happening in China and the impact they thought it could have on the USA. I remember thinking she might be a little crazy… BUT boy was she right! Now fast forward a year and things are getting better, but still different. March for us means SPRING BREAK! While we won't be going on any trips this year, we will have a wonderful time at home! We've come up with some super fun "Covid Safe" Spring Break ideas! I hope these will inspire you to have fun at home too!
FUN QUOTE: "Do what you can, with what you have, where you are!" - Theodore Roosevelt
I love this quote! It's the perfect quote for this week's blog. I'll confess, I sometimes get caught up with wanting new, different, big, etc. When really all our children want is our time and full attention. Here's the good news… we can do this with what we have, where we are! This is our goal for this coming Spring Break. We're going to use what we already have and spend quality time doing it! I hope you'll follow along, and I hope our ideas inspire you to use what you have, where you are and have the best Spring Break Yet!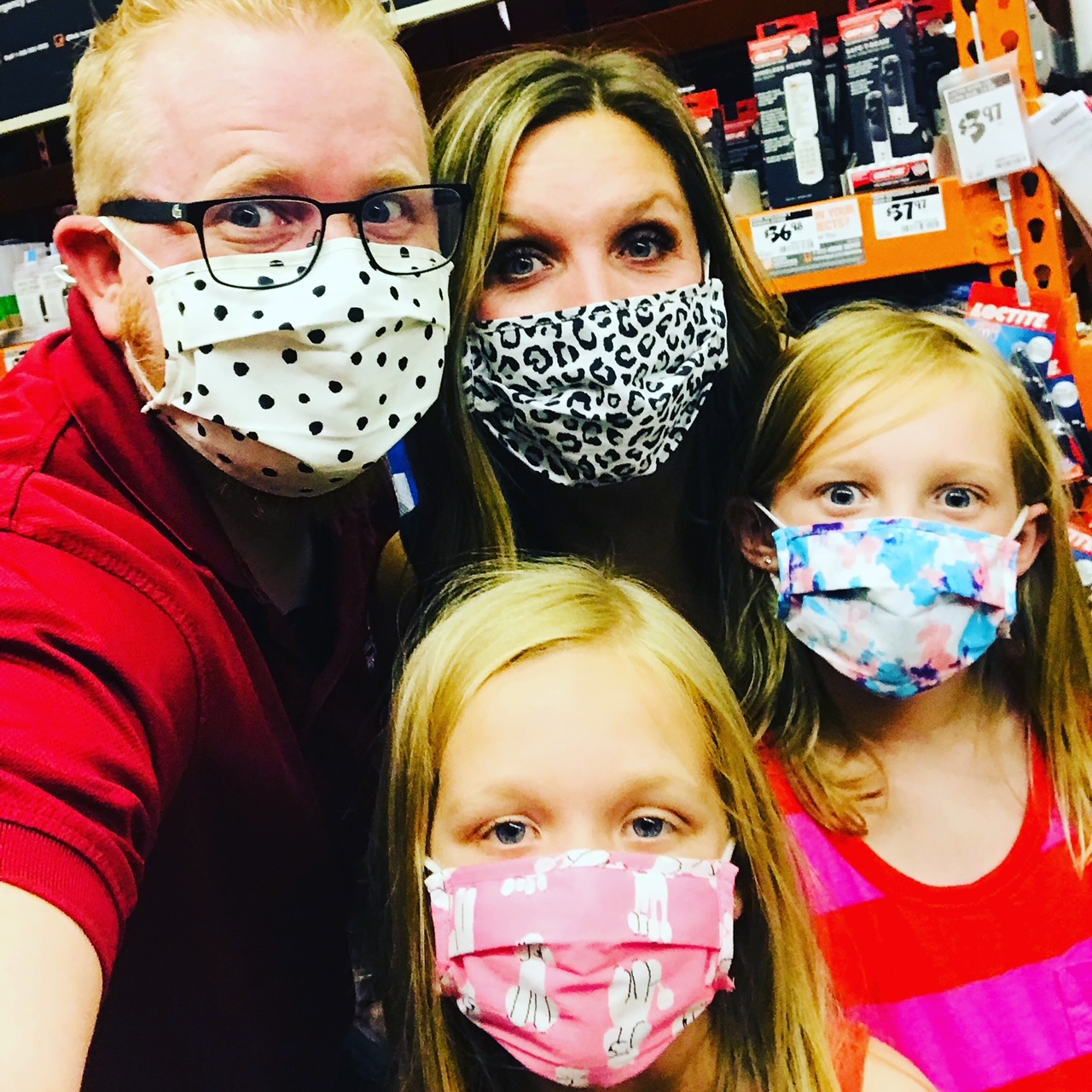 Ok, let's get going… Here are our 5 "Covid Safe" Spring Break Ideas. Our Spring Break is the week of March 15 -19, so be sure you're following our social media accounts so you can join the fun. As always, we would love to hear your ideas too! Please send them to us!
Camp In:
Cold weather… No problem! We think it would be super fun to have a Camp In! The best thing about a "Camp In" is all you need is some blankets and pillows or even make a fort and sleep in it! This is defiantly on our "Must Do" list!
Make your own Obstacle Course:
Lots of energy…No problem! This is the perfect activity to get the wiggles out! Have each child make up their own obstacle course and then take turns doing them!
Movie Night Under the Stars:
If the weather is nice, we love to be outside! We think it would be so fun to take Family Movie night OUTSIDE under the stars! How dreamy does that sound! Oh, and don't forget the snacks!
Craft Time:
Missing your friends and family? Let them know with a card or friendship bracelet! One of our favorite things to do is surprise our friends. It doesn't have to be anything big; just an encouraging note can change someone's day! Mom win…it also helps them practice their handwriting!
Paint Party with Balloons:
Have you ever seen the movie "Princess Dairies" (the first one) when the mom has the crazy art studio and they paint with darts and balloons? I have always wanted to give this a try. This will require a little more prep and some creativity on how to pull this off, but I think it sounds like fun! I'll let you know how it turns out! Lol
This is our plan for the week of Spring Break!. We hope you will join us and have some fun too! As always, we would love to hear from you on how you spread the joy in your world.
Don't forget… Ally Dog Depot is another great resource to keep the learning and FUN going! If you want to join us in the learning adventure, be sure to go to our website and subscribe. If you're already a subscriber and wish you had an activity book, send me a message and we can make that happen!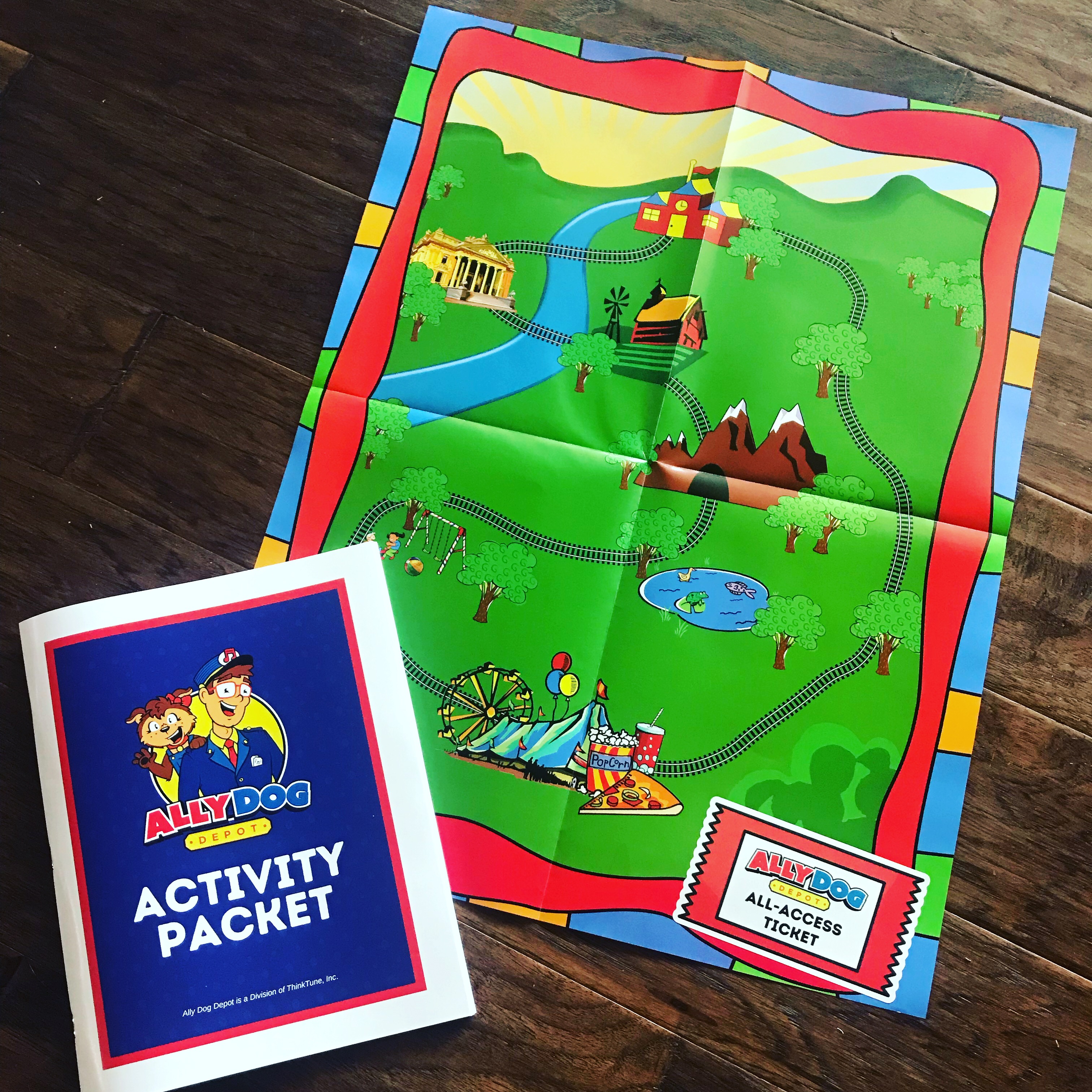 Just a reminder… Don't forget to check out our NEW website and Activity book!! When you subscribe for the NEW Year membership, you not only get a 7 day FREE trial, but also a FREE Copy of our activity booklet! I'm SO excited about this new book! It means NO MORE PRINTING! We've done it for you! I hope you'll all go check it out and subscribe! Click here to Subscribe and/or join the Fun!
Don't worry…we do have some additional SUPER Fun things planned this week! Be sure to follow us this week on our Facebook Page and Instagram! You won't want to miss it. We have a fun NEW Joke on Tuesday for "Tell A Joke Tuesday!" A super fun "Projects with Pais on Wednesday" and a really yummy one on Saturday for "Cooking with K!" PLUS lots more in between!

Thanks for stopping by!
We hope you all have a wonderful Math and Music Monday or even a wonderful Math and Music WEEK! As always, we would love to hear from you on how things are going! Be sure to follow us on Instagram @mathandmusicmommy and Facebook: Ally Dog Depot. Oh, and if you like what you see, please share with a friend!