Happy Math & Music Monday!
I can't believe that this is the last full week of February! To wrap up our month of "Share your smile, share joy, and be the light," we will conclude this week with "Be the Light!" What we mean by this is, be the light to those around you. This can be done in so many ways. Keep reading to see how we plan to "Be the Light" this week.
FUN QUOTE: "If you think you are too small to make a difference, try sleeping with a mosquito." - Dalai Lama
When I first read this quote it made me chuckle. What a perfect example of how even small things can make a big difference. It can be as simple as smiling at someone or even telling someone thank you. You never know the impact or the light it could be for someone. I hope you will all take some time this week to "Be the Light" to someone around you.
Did you know our whole program is centered around a very special puppy named Ally Dog? She was my real dog who continued to give and share joy to everyone she met. Ally Dog could do many different tricks. Her first and favorite trick was waving hello. Ally didn't wave with just one paw, she would get so excited that she would wave both of her paws at the same time over and over and over.
One day, we were to appear on a television show to promote my book, Number Fun With Ally Dog. We walked into the lobby, and the front desk woman was clearly not having the best day. When all of the sudden, just like Ally Dog had done many times before, Ally looked at the girl and waved her big friendly, two-paw wave hello! I wish you could have seen the smile that appeared on the girl's face! It magically changed her whole attitude. Ally Dog's simple wave hello made her attitude turn completely around.
We have this power too! You never know how a simple smile or act of kindness can make someone's day better. I hope this encourages you to "Be the Light" this week to the people around you.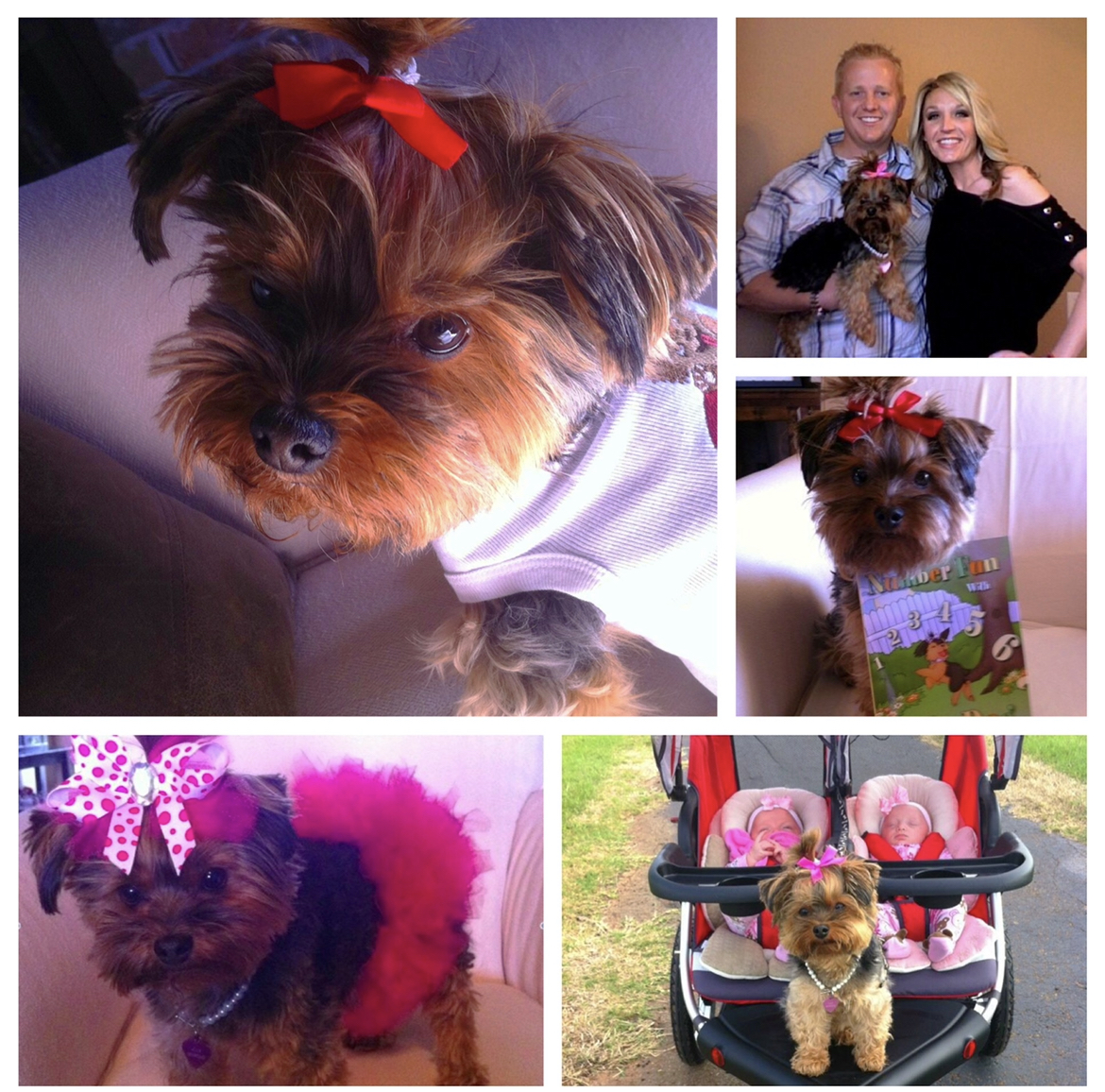 This is our plan for the week. We hope you'll join us and spread the joy around your world. As always, we would love to hear from you on how you are "Being the Light" in your world.
Don't forget… If you want to join us in the learning adventure, be sure to go to our website and subscribe. If you're already a subscriber and wish you had an activity book, send me a message and we can make that happen!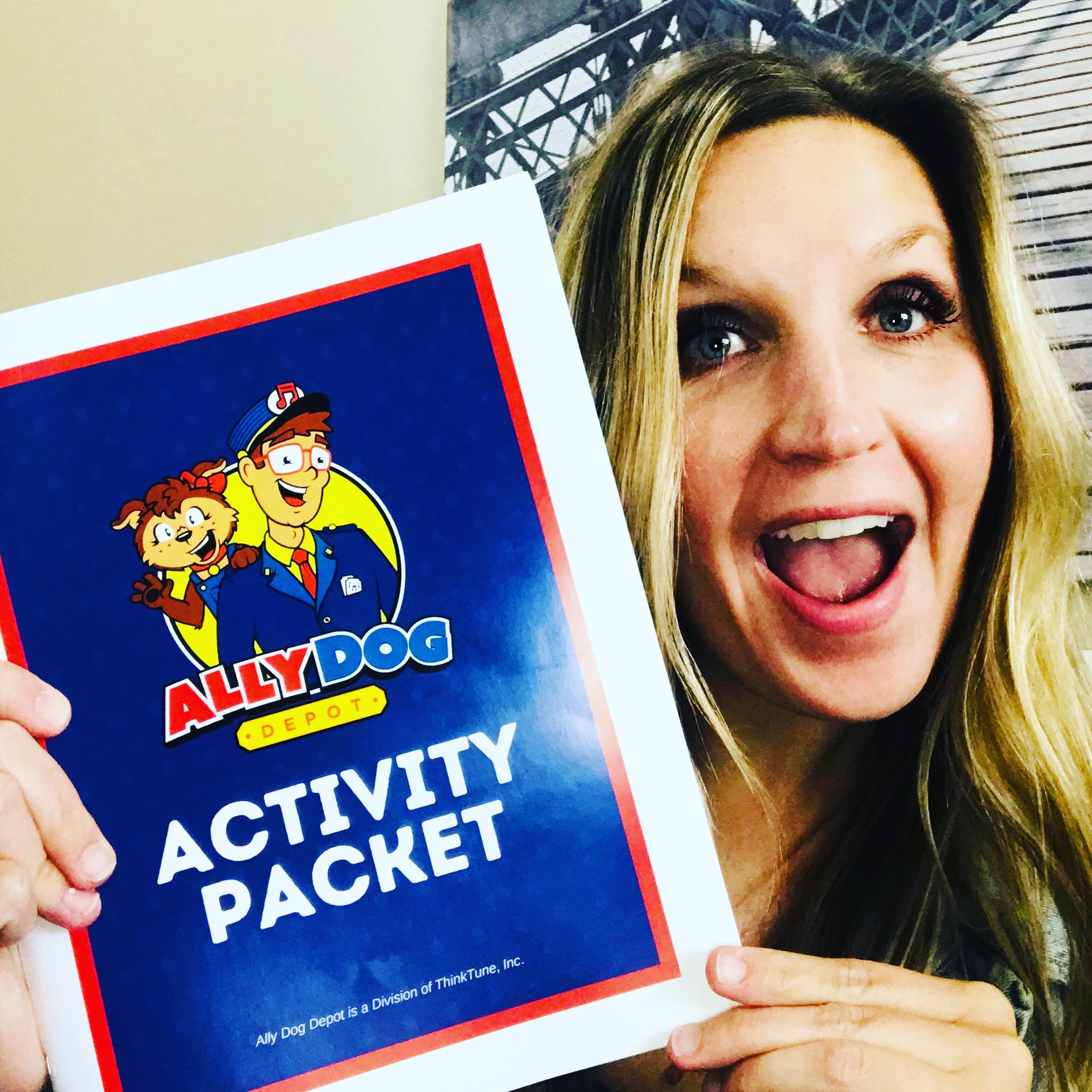 Just a reminder… Don't forget to check out our NEW website and Activity book!! When you subscribe for the NEW Year membership, you not only get a 7 day FREE trial, but also a FREE Copy of our activity booklet! I'm SO excited about this new book! It means NO MORE PRINTING! We've done it for you! I hope you'll all go check it out and subscribe!
Don't worry…we do have some additional SUPER Fun things planned this week! Be sure to follow us this week on our Facebook Page and Instagram! You won't want to miss it. We have a fun NEW Joke on Tuesday for "Tell A Joke Tuesday!" A super fun "Projects with Pais on Wednesday" and a really yummy one on Saturday for "Cooking with K!" PLUS lots more in between!

Thanks for stopping by!
We hope you all have a wonderful Math and Music Monday or even a wonderful Math and Music WEEK! As always, we would love to hear from you on how things are going! Be sure to follow us on Instagram @mathandmusicmommy and Facebook: Ally Dog Depot. Oh, and if you like what you see, please share with a friend!